HYPERDESMO® SYSTEM

---

Waterproofing Leadership

IMPROVE YOUR BUILDING'S ENERGY EFFICIENCY!

---

The HYGROSMART® COVER OVER SYSTEM, is a complete external wall insulation system, certified according to ETAG-004 as it consists of ALCHIMICA's high quality and performance guaranteed products

HYPERDESMO® - 300 CROSSING THE BRIDGES OF INNOVATION

---

ALCHIMICA™ introduces a single component liquid applied polyurethane/polyurea waterproofing membrane that receives an ETAG 033 CE mark for bridge decks .

HYPERDESMO®-PB SYSTEM

---

ALCHIMICA™ 's roof garden system has been applied over the underground parking areas in NATIONAL ARENA stadium in Bucharest, Romania.

BAU 2019

---

ALCHIMICA™ participated at the Expo « Βau 2019».

HYPERDESMO® SYSTEM

---

TERRACE WATERPROOFING
Research & Development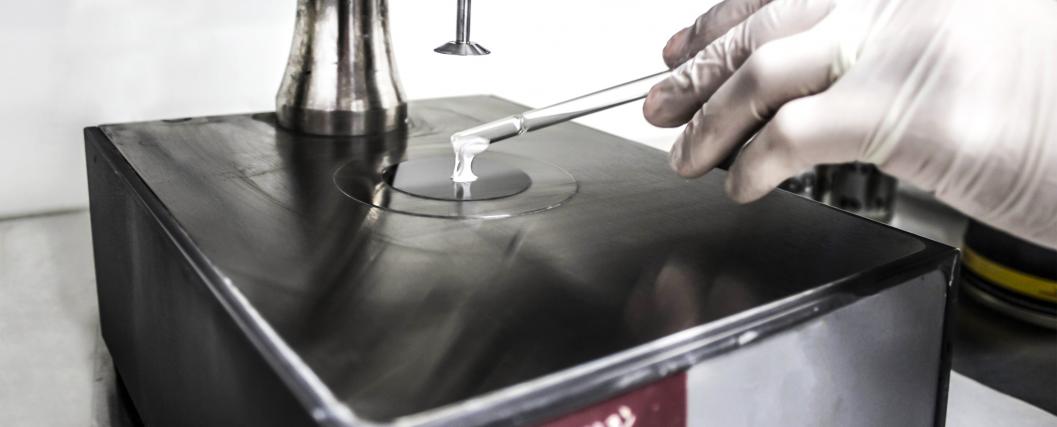 ADVANCED TECHNOLOGY PRODUCTION METHODS
With a strong tradition in innovation we invest heavily in our R&D department, which is constantly striving for new levels of excellence
LEARN MORE
Products
One or two-component polyurethane membranes are being used worldwide for many years with great success. ALCHIMICA™ 's industrial floor top coats are known to be the most advanced in the field of industrial waterproofing and insulation, even in the most demanding applications. In order to meet all market needs, we have added to our range of products sealing materials of other technologies, such as products that combine effectively polyurethane and bitumen, our eco-friendly water based products, sealing and adhesives based on new polyurethane technologies and cementitious sealing mortars. We have also enriched the range of our products for the industrial sector focusing on adhesives for the construction of various building and industrial panels.
Projects - Construction
World leader in polyurethane waterproofing systems ALCHIMICA™ has placed its mark on some of the world's largest high-end construction projects, its name being linked to reliability and innovation.
READ MORE
International Presence
For representative offices in other countries, please, contact us via e-mail: alchimica@alchimica.com